Tt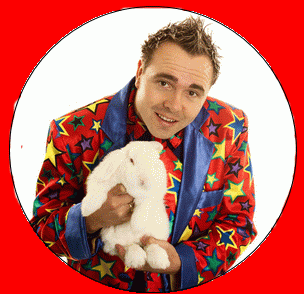 Silly Scott Magic & Comedy Party
This is my most popular show as it is great fun for all ages from Pre School to Teenagers, even the parents will have as much fun as the children. Packages include 45min Magic Show through to the full 2 hour party with Music, Dancing & Magic.
" That was the most stress free party i have ever done "
Mrs Jacobs, Portsmouth, Hampshire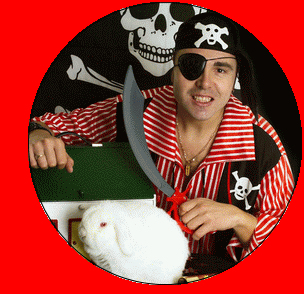 Pirate's & Princess Party
Silly Scott invites you to jump aboard and experience his magical pirate and princess world. Children like nothing more than dressing up, so this is a really great opportunity for everyone to get into the spirit of things.
This theme party is only available for the full party package, which includes music, magic and games.
" What a great show, i never seen an entertainer that puts so much passion and detail into a theme party. The children really did feel like real pirates & princesses "
Jane Hobbs, Chichester, West Sussex
Magical Winter Wonderland Show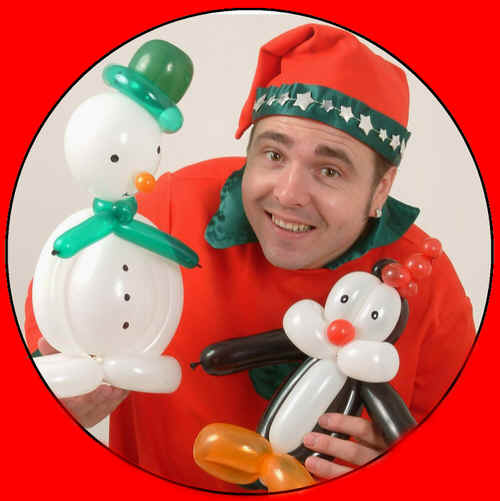 Christmas is a natural magical time of year for children, so why not invite Scott Scott and his magical winter wonderland show to you next Christmas party.
Packed with Christmas games, music and magic show, this show will ba a massive hit with all your guests.
He will even tell a magical Christmas story to the children before introducing santa for you.
Available for magic show or the full party.
" Silly Scott's Chistmas show is a must for your Christmas party. All the parents said that it was the best entertainer they have ever seen, please book him next year "
Alison Edwards, Morrisons Supermarkets, Gosport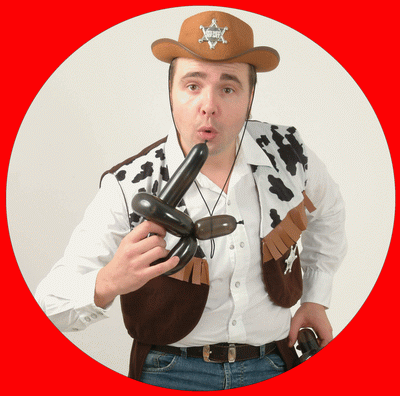 Wild West Cowboy Show
Yeeeeeeeeeeeeeeeeee Ha, Howdy Partners !!
Theme music like Cotton Eyed Joe & 5,6,7,8, and theme balloon pistols and horses. Great games like hobby horse relay ect. So grab your hat and get ready fo a real rootin tootin fun show.
Only available for the full party package.
" What a brilliant show, great cowboy & cowgirl dance routines and many original games. Well Done.. "
Mr Phillips, Southampton, Hampshire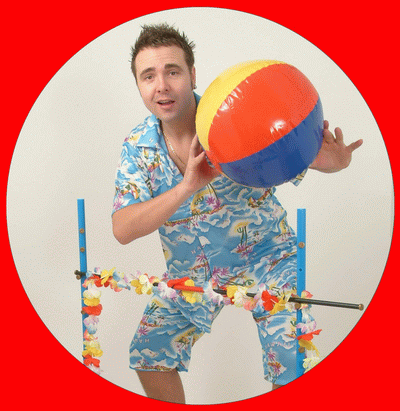 Hawaiian Beach Party
Surfs up dude !!
Great for the summer or anytime of the year if you want to bring the sunshine to your party. With beach themed music, Surfing Competition for the boys, Hula Dancing for the girls and of course not forgetting the LIMBO !!
Put on your shorts & shades, and lets have some fun..
" Perfect summer party, everyone had a blast. Just as you described and much much more, see you next year. "
Tanya Jackson, Bournemouth, Dorset
FOR THEME CAKE IDEA'S PLEASE CLICK HERE
childrens entertainer portsmouth, southampton, hampshire, childrens party entertainment childrens magic shows childrens magic in portsmouth portsmouth portsmouth hampshire southampton children's entertainer entertainer portsmouth childrens children children's entertainer portsmouth southampton magic magician magic uk magician magician childrens childrens entertainer entertainer childrens childrens entertainment portsmouth portsmouth portsmouth southampton southampton southampton surrey surrey surrey surrey london london london london london london childrens entertainer